GET TO KNOW THE WELCOME TO AWF PROJECT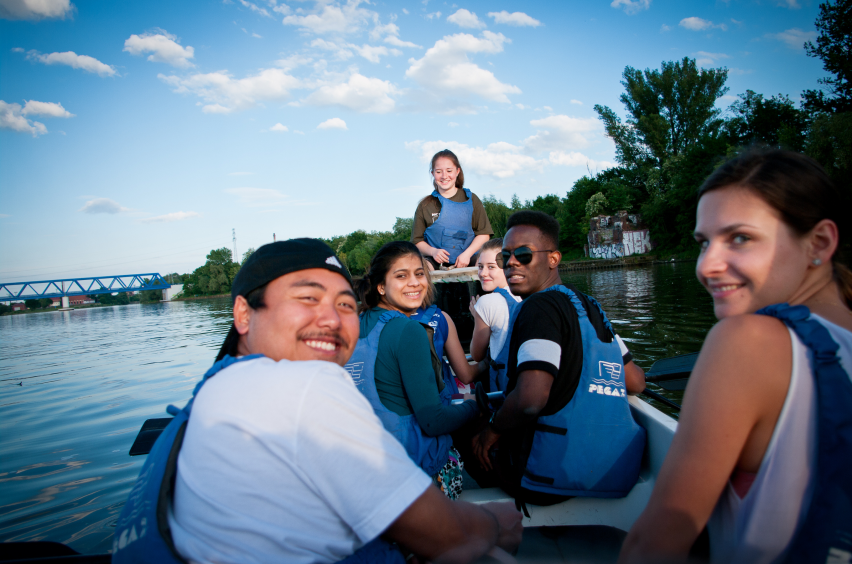 Get to know the Welcome to AWF project
We are happy that you have chosen our University as a place to study, work, conduct research or carry out international projects. The Welcome to AWF project has been designed and is implemented especially for you. Within the Welcome to AWF project financed by the Polish National Agency for Academic Exchange , we have prepared activities and information materials aimed at the international community of our University. As part of the project, we have launched AWF Welcome Centre – a place where every student, employee and guest from abroad will find help and support – a place for you. Welcome to AWF!
News
Guides for international students – get to know your university better

Welcome to AWF at YouTube – how-to videos for international students

Opening of the AWF Welcome Centre

On 25 October 2021, on the first day of the celebrations of the 75th anniversary of the Wroclaw University of Health and Sport Sciences, the Rector, Professor Andrzej Rokita, officially …
Get to know our campus
Discover what is waiting for you and explore what your campus has to offer. Here you will find an interactive map concerning didactic and sport facilities. Get to know the campus a little before you arrive, take a look at some of our facilities which are available for you during and after classes.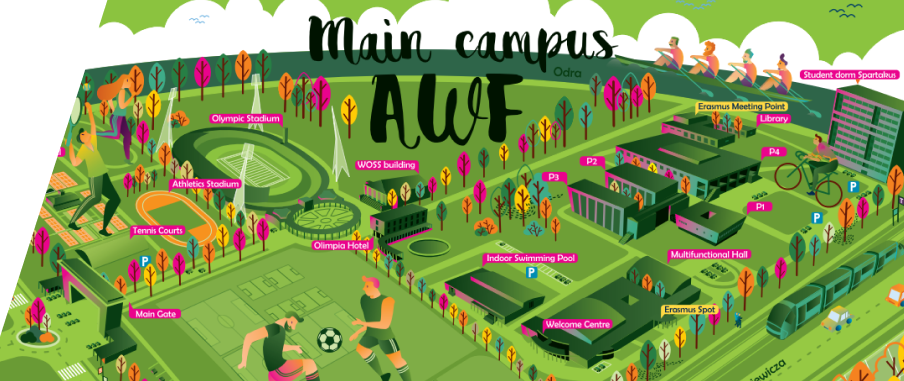 Events
Events of the day 27
There are no events on the selected date.
January
February
March
April
May
June
July
August
September
October
November
December
SUN
MON
TUE
WED
THU
FRI
SAT
en